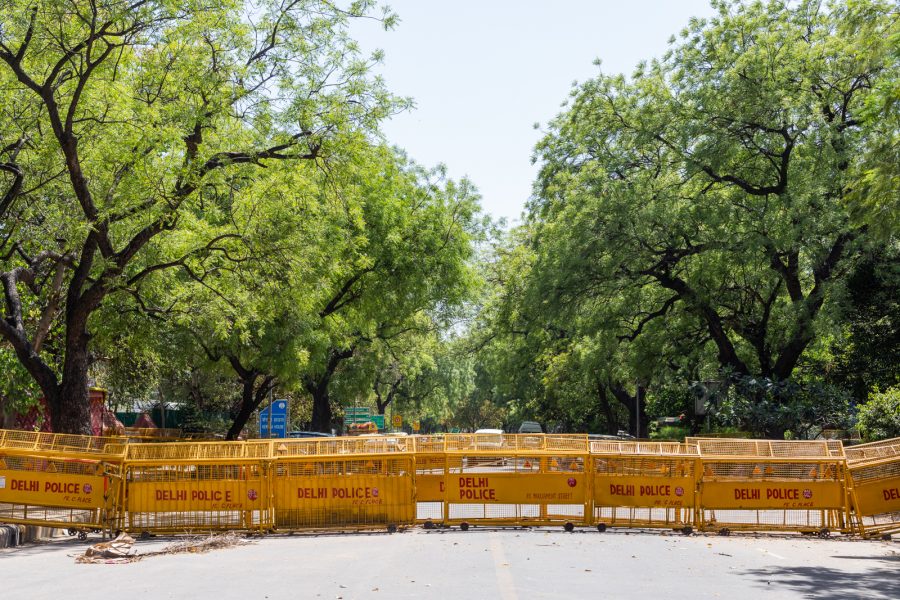 CHALO DILLI / ONWARD TO DELHI
Jantar Mantar is where India goes to protest. A 500-meter section of road, which borrows its name from an adjacent 18th-century astronomical observatory, is New Delhi's designated protest site and draws thousands of protesters from across the country every year.
Some of them come here seeking justice for themselves or for their own. Some stand in solidarity with strangers whose problems they identify with. Others demonstrate against government policies.
There are men and women who made the wide footpaths their home for years, living out of tents weatherproofed with discarded protest banners. They vow not to return home until justice is delivered; sometimes there is no home to return to. Many more undertake multi-day journeys from far off corners of the country, only to protest for a few hours, and head back. Often, it is their first and only trip to the capital city.
The rise of authoritarianism, attacks on civil liberties and press freedom, and criminalisation of dissent in India made me want to better understand the country's culture of dissent and protest. Jantar Mantar, which I knew was the place many of my grassroots activist acquaintances went to when seeking the nation's attention, was my natural destination.
Through interviews and portraits of commoner protestors at Jantar Mantar, regardless of the nature of their issues, ideological slant, or numbers mobilised, the project serves as a catalog of issues that afflicted the Indian people over time. It will travel in many forms and languages, sparking off debates and discussions on our nation, on democratic systems and how we express and channel our anger.
Santosh 'Murat' Singh (35)
Chittauni, Varanasi, Uttar Pradesh.
In the year 2000, Singh met a Bollywood actor shooting near his village and went on to join his personal staff in Mumbai. He fell in love with a Maharashtrian Dalit girl and married her, which led to a social boycott in the village in 2003. Six months later his relatives gave an affidavit to the local authorities stating that he had died in a bomb blast. They performed his final rites and took possession of his 12.5-acre patch of land. He has been fighting ever since, holding a placard that says 'I'm still alive'. October 26, 2016.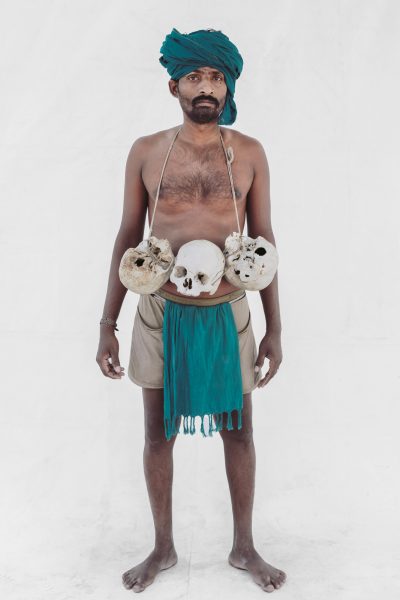 Kandaswamy Ramalingam (36)
Katayambatti, Tiruchirapalli, Tamil Nadu.
For close to six weeks, a 100-odd farmers from Tamil Nadu sat on protest at Jantar Mantar in New Delhi, demanding drought relief funds, waiver of farm loans and the setting up of a Cauvery Management Board. They made headlines for using bizarre props like skulls–which they claimed were of farmers who had killed themselves because of mounting debt–and theatrical acts, including shaving off half their beards and moustaches, drinking urine, cutting their palms, and eating mice. When the Prime Minister couldn't find the time to meet them, they stripped naked in front of his office. Many suffered different degrees of heatstroke and some were forcibly sent back by their leaders after their health began to fail. April 9, 2017.
Gajadhar Singh (58) and Ranju Devi (45)
Jihuli, East Champaran, Bihar.
Frustrated with the current political dispensation, Singh and Devi hope to become the Prime Minister of India and the Chief Minister of Bihar, respectively, so that they can bring about change. April 9, 2017.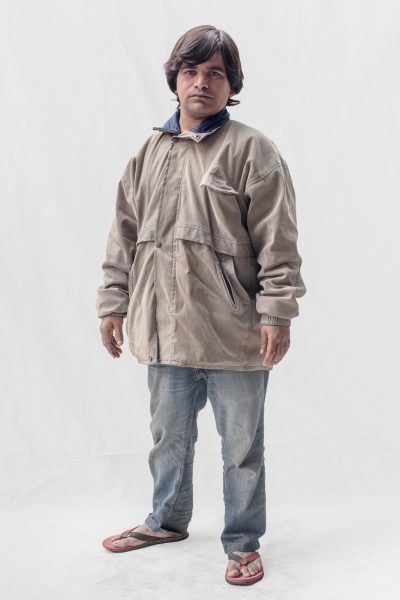 Sandeep Anand (33)
Delhi.
Anand, who sells wallets at Sarojini Market in Delhi, winds up after selling 15-16–just enough for his daily bread–and heads over to Jantar Mantar. The horrific gangrape in December 2012 in Delhi of a 23-year-old victim referred to as 'Nirbhaya' shook him to the core. He has been demonstrating every day since, demanding stricter laws and punishments that deter rape and other atrocities against women. January 21, 2017.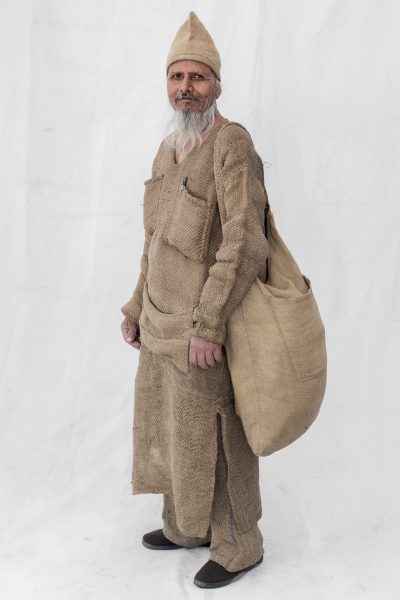 Shivlal Tatdhari (65)
Kuloth Khurd,Jhunjhunu, Rajasthan.
Tatdhari, who retired from Hindustan Copper Limited, is a staunch follower of the Indian freedom fighter 'Netaji' Subhash Chandra Bose. Bose had disappeared under mysterious circumstances in 1945 and is believed to have been killed in a plane crash in Taiwan. Tatdhari however believes he is still alive and wants the Indian government to investigate and make the facts of his disappearance public. He travels to Jantar Mantar every couple of months to stage a sit-in. April 9, 2017.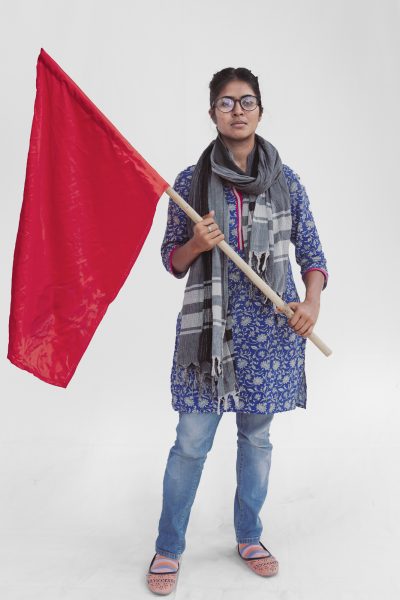 Vrishali Shruti (23)
Kurukshetra, Haryana.
Associated with the Disha Chhatra Sangathan, Shruti attended a protest by Bigul Mazdoor Dasta, against a court verdict that had convicted 31 employees of car manufacturer Maruti Suzuki, including 13 on charges of murder of an HR manager. Violence erupted at the company's Manesar plant on July 18, 2012 following disciplinary action against an employee, resulting in a casualty and injuries to 100. April 7, 2017.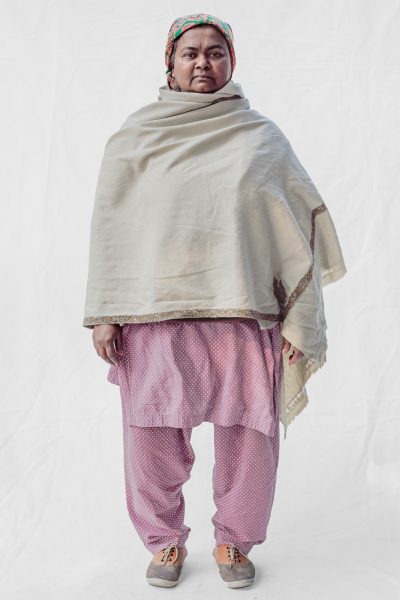 Mehrunnisa (46)
Delhi.
A palliative care nurse who was about to take up a job in Saudi Arabia, Mehrunnisa happened to watch a news item on malnourished children in Nigeria and Myanmar. Shocked that children were dying of hunger in this day and age, she decided to come to Jantar Mantar to demand that the Indian government take positive action to help them.
She had later joined the dadis at the Shaheen Bagh protest site in Delhi, demanding the rollback of the controversial citizenship acts. January 22, 2017.