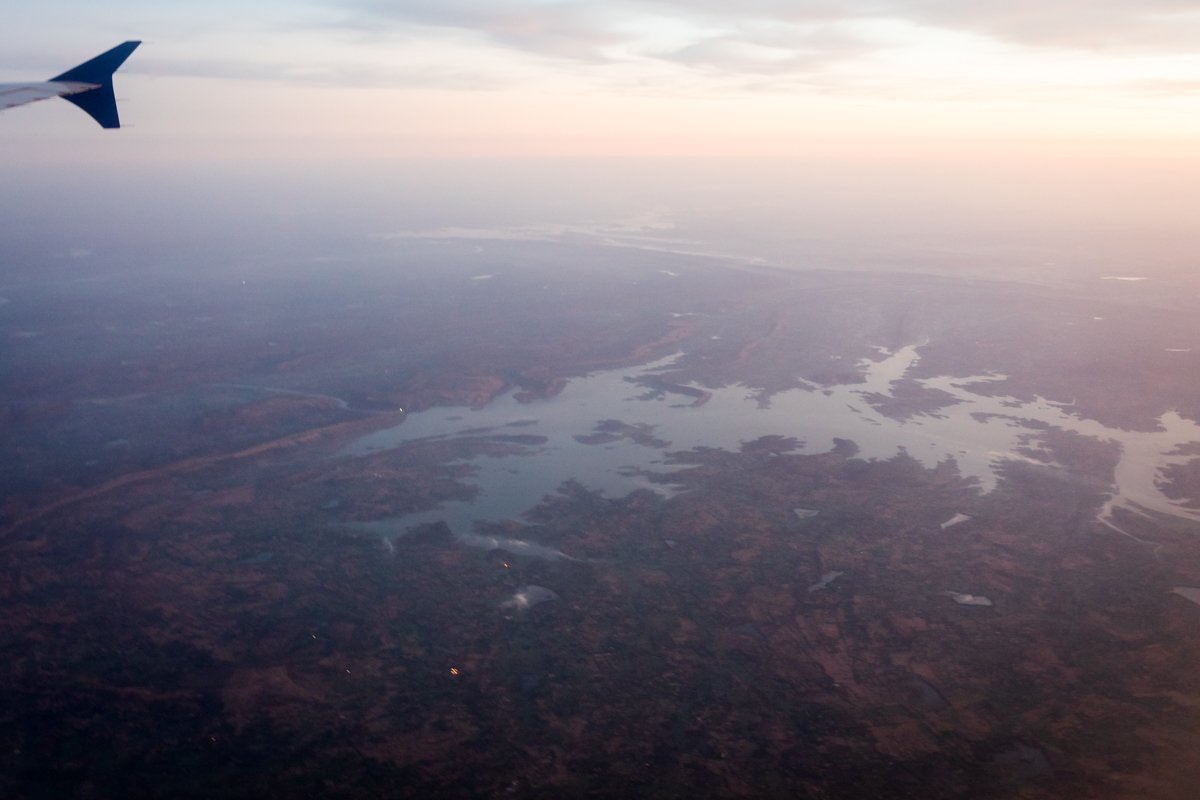 The view struck me. I hoped the GPS data from my new camera would confirm if it's what I thought it was. Later when I found that the GPS data wasn't updated since take-off, I turned to the internet. Retracing the flight's path from Hyderabad to Ahmedabad that February morning and approximating the location at the time the photo was taken, I was convinced my guess was right. I was looking at the backwaters of the Sardar Sarovar Dam on the Narmada river.
Later when I got to learn that the dam's construction was declared complete, all of its gates closed and set for inauguration, I wanted to go. To travel to the places I had seen only from so high up above and witness what the dam, one of India's most controversial development projects ever, done to people living along the river. Travelling through the submergence zone in the Dhar, Khargone, Alirajpur and Barwani districts of Madhya Pradesh a few days before the inauguration on September 17, I found that thousands continue to live dangerously close to the rising backwaters, in the absence of proper resettlement and rehabilitation measures.
A jeep carrying Adivasis up the hill towards Chandankhedi, Dhar, Madhya Pradesh, passes through rushing backwaters of the Sardar Sarovar Dam's reservoir. All gates of the controversial dam on the river Narmada have been closed together for the first time on June 17, leading to gradual submergence of areas upstream. September 11, 2017.
My text and photographs appeared in the Caravan magazine on the day of the dam's inauguration.
More photographs on my website here.