It was clear by then that the announcement was going to happen that very evening. The Congress Working Committee meeting was underway in Delhi and everybody seemed to know what the outcome would be- the decision to go ahead with bifurcation of Andhra Pradesh and create a separate state of Telangana.
However, as I reached the Arts College in the Osmania University (OU) campus, there was not much activity. Surprising, since it was this University that had been at the forefront of the agitations in 1969 and 2009.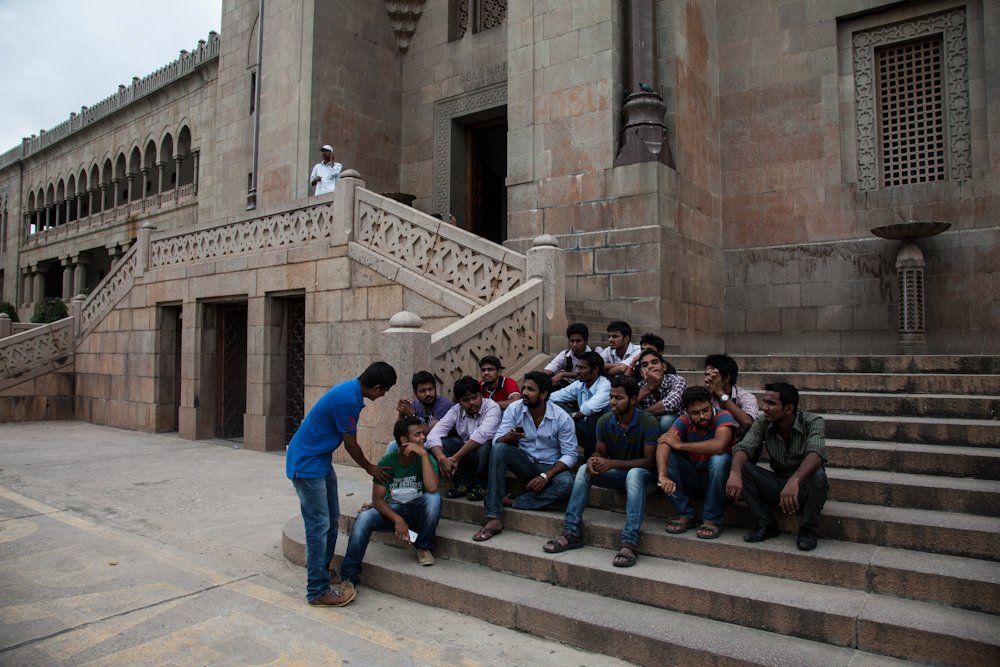 4:58 PM: All I saw was Krishank Manne, spokesperson of the Osmania University Joint Action Commitee (OU JAC) and a junior of mine from the MCJ days, waiting on the steps of the college with a few friends/followers.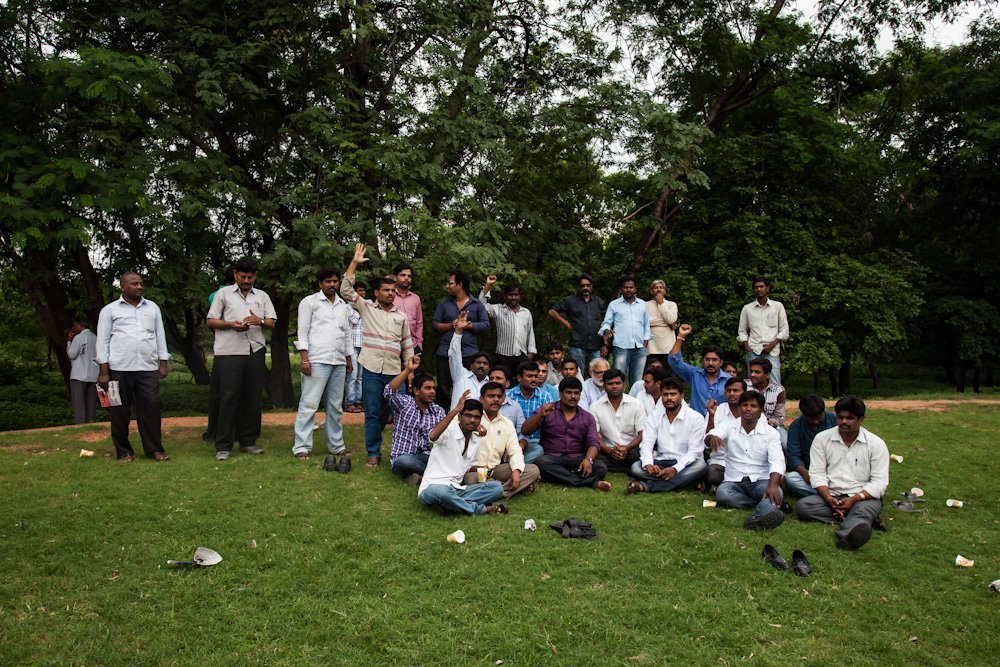 5:11 PM: Another group sat on the lawns at a distance and broke into a song or raised slogans occasionally.
5:36 PM: Inside the TV Room of the Narmada Research Scholar (NRS) Hostel, I found everyone glued to the TV and keenly following updates on all major TV Channels.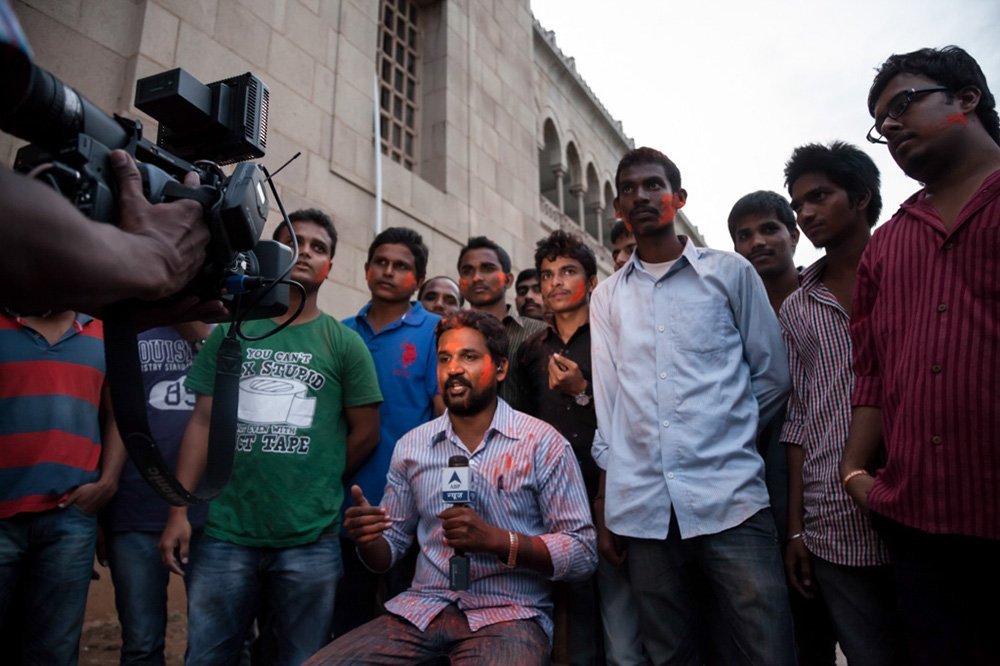 6:42 PM: What would be one of Krishank's many interviews to the media that evening.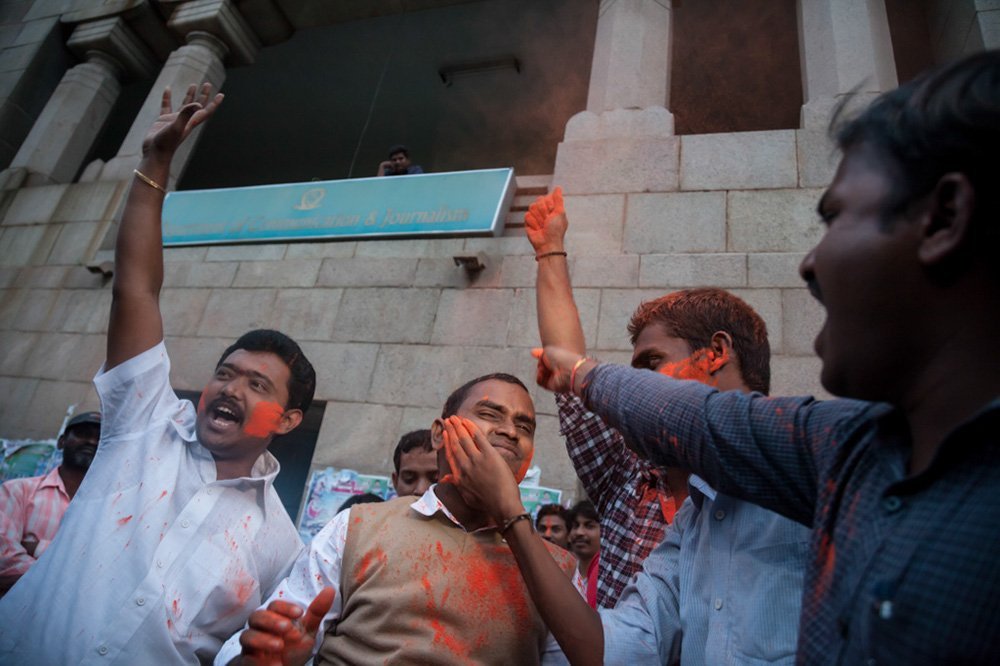 6:43 PM: People start assembling in front of the Arts College and the celebrations begin. But not quite.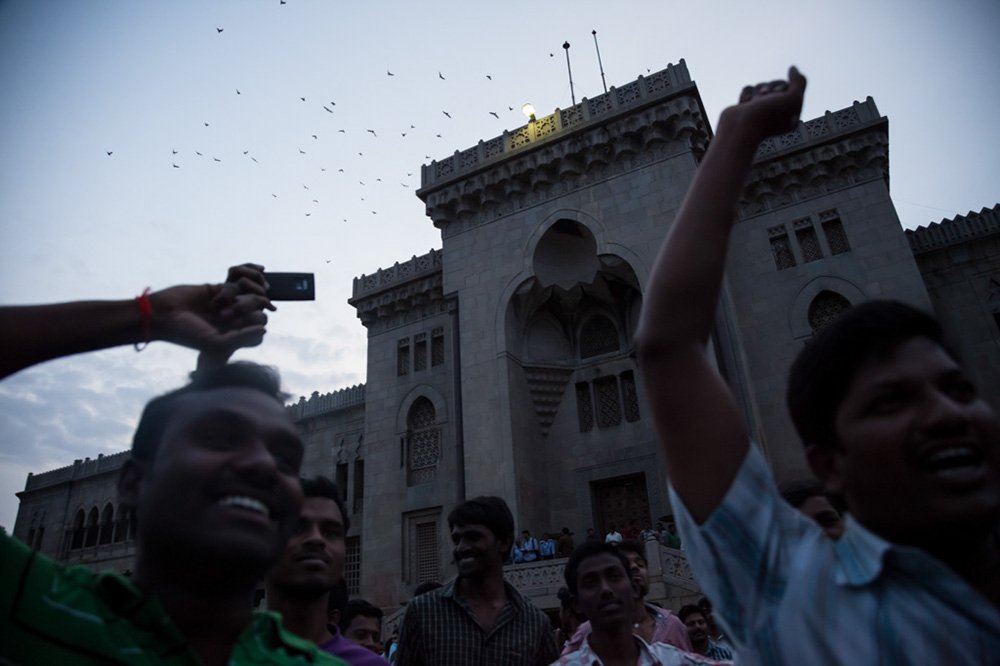 6:49 PM: Most mobile networks don't work here and nobody seemed to be very certain about the announcement. But the energy was infectious and people started joining the celebrations.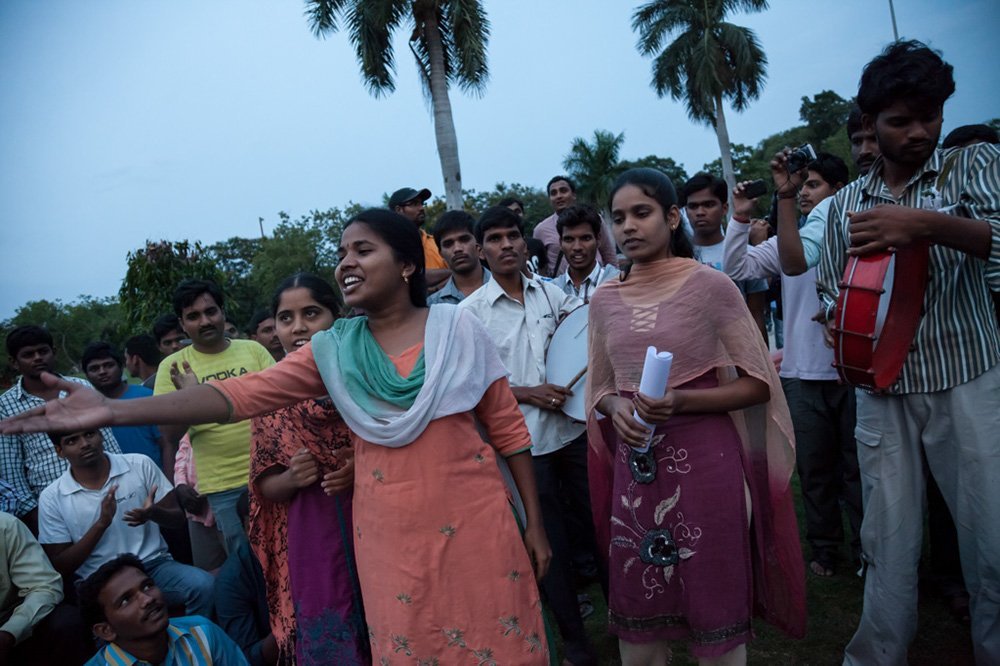 6:51 PM: A group of girl students sing on the lawns.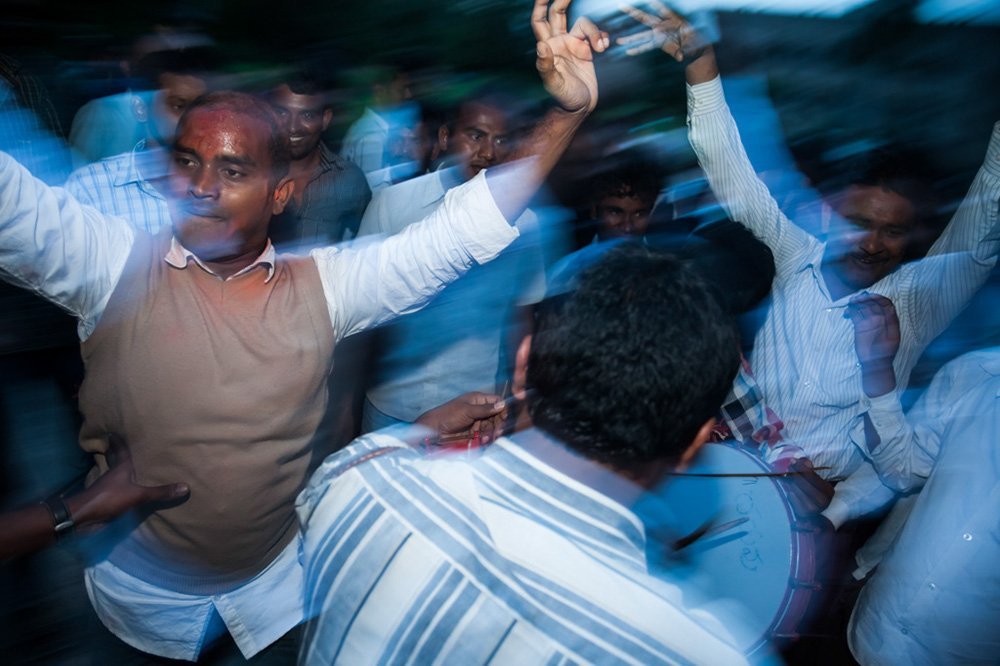 6:57 PM: The announcement had been made and it's official now.
7:06 PM: An impromptu candle light vigil is observed in memory of all those who had sacrificed their lives for the cause of Telangana.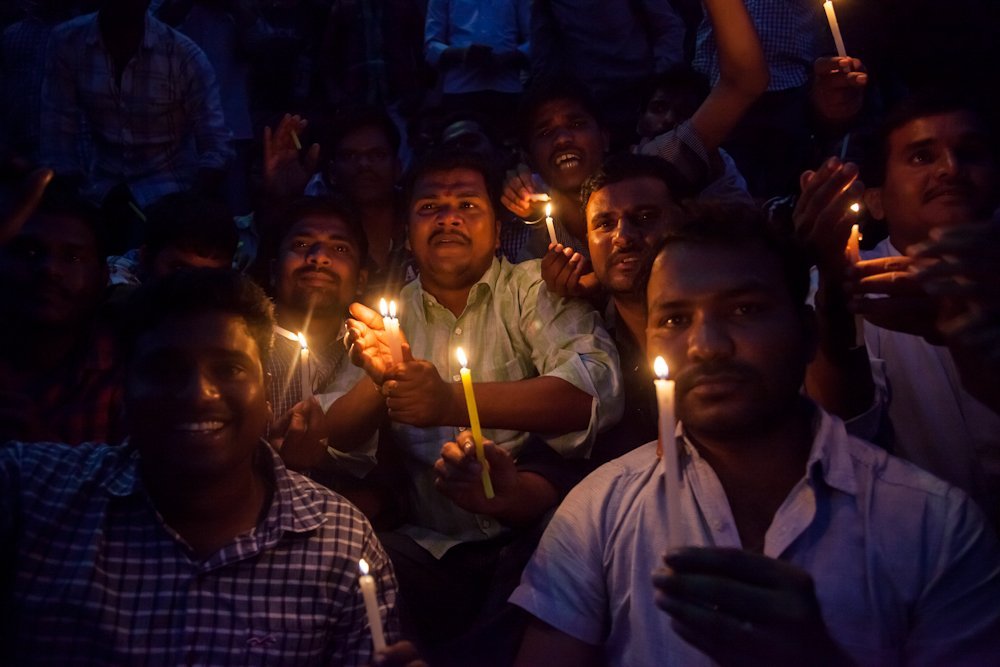 7:09 PM: The celebrations have reached their peak.
7:12 PM: Everybody had something important to say.
7:47 PM: Members of the Telangana Rastra Samithi Vidyarthi Vibhagam (TRSV), the student wing of the TRS celebrate on the campus road.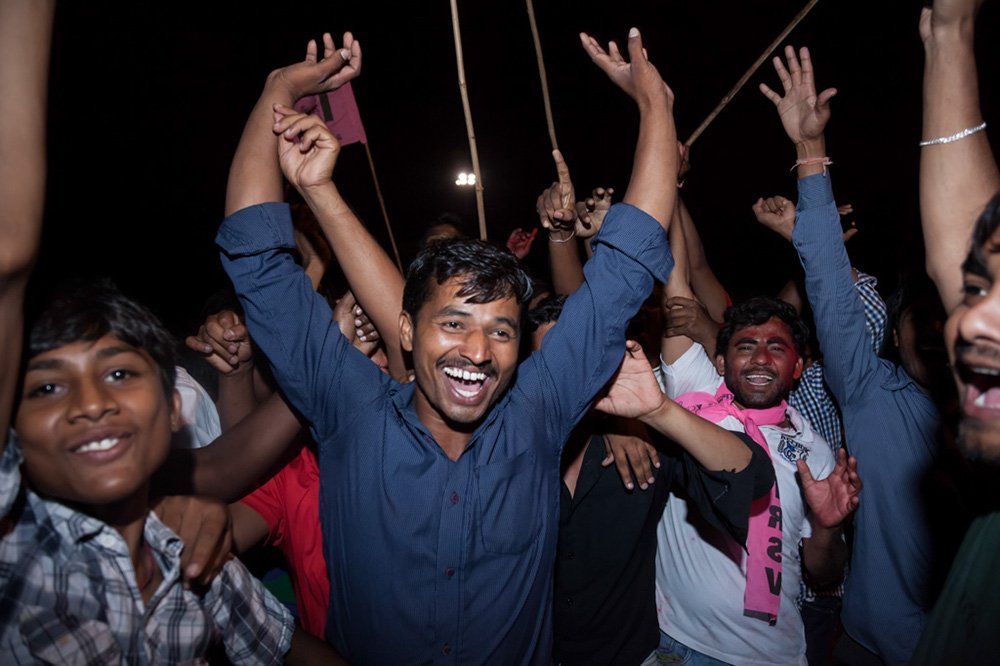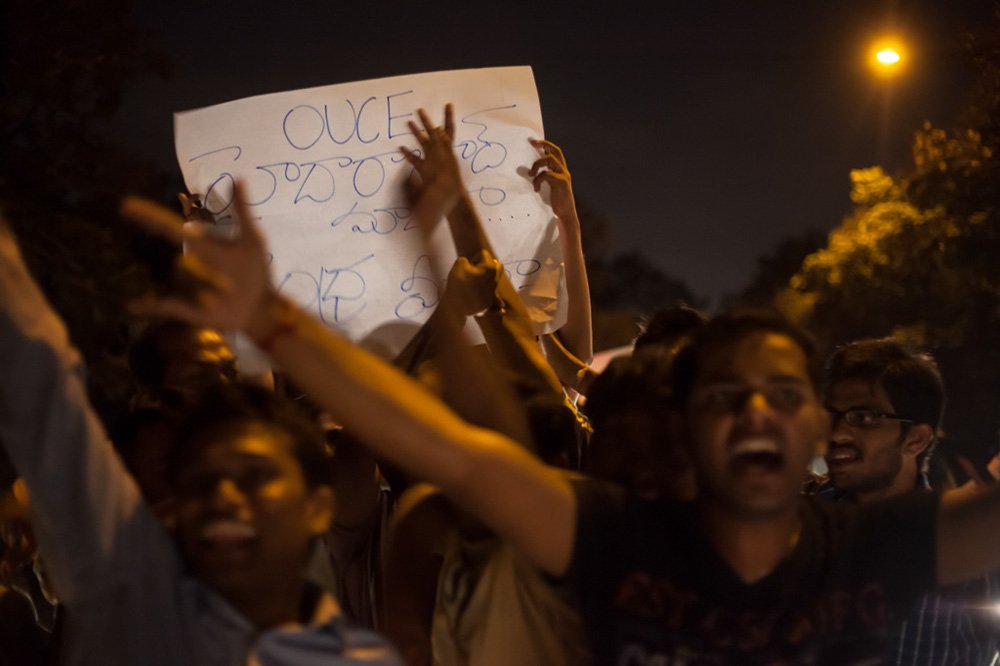 8:17 PM: Students of the OU College of Engineering celebrate on the road facing their college.
8:19 PM: Students affiliated to the NSUI, the student wing of the Congress, take out a bike rally towards the NCC Gate.
8:30 PM: Celebrations outside the Girls' Hostel.
8:33 PM: Fireworks at the Arts College.
9:06 PM: Regular traffic passing through the University also joined the celebrations and raised slogans. Those who did not were forced to do so.
9:13 PM: A huge national flag is carried towards the NCC Gate. Probably for the first time since 2009, students were allowed to take processions beyond the gate. They did not go very far anyway, many respected the police's request and returned after going up to the crossroads a fifty metres ahead.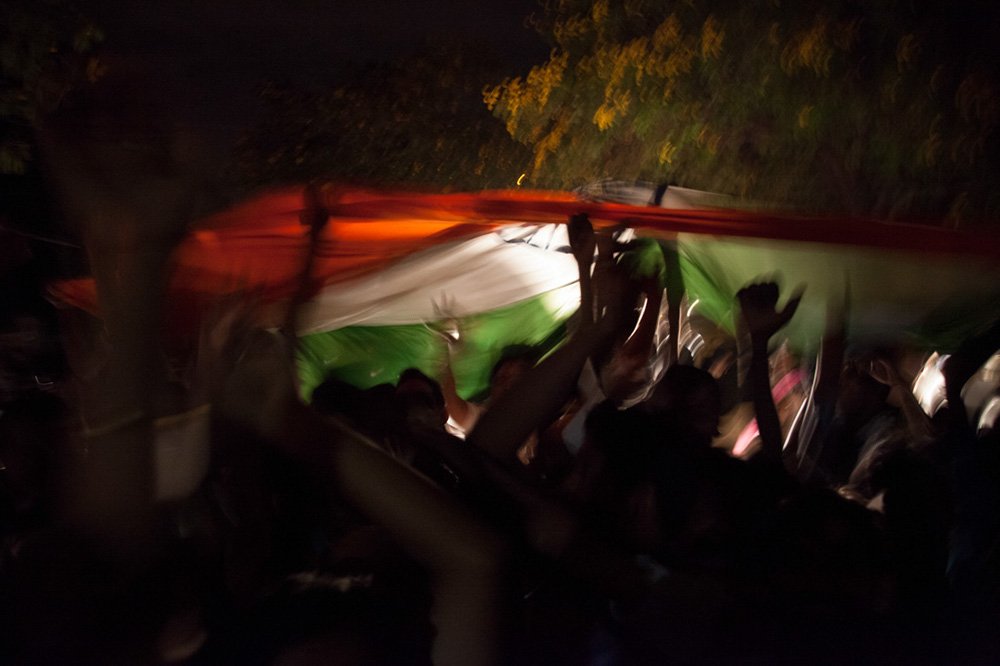 Reportage by G Vishnu and Ashhar Khan on Tehelka here.