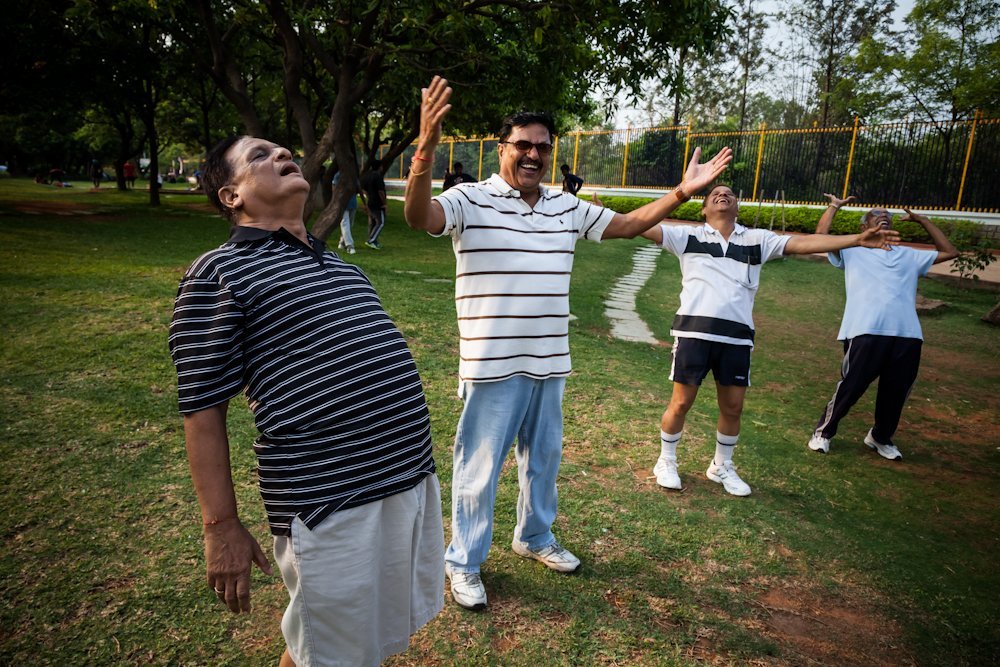 The Hasya Yoga Club, a motley group of businessmen and professionals, meets at the KBR National Park in the heart of Hyderabad everyday with a singular purpose- to laugh. Between 6:30 and 7 in the morning, members of the group assemble at a small patch of open space inside the park and after a brief stretching session, laugh in different ways.  Like a lion, for example, though I dont recall seeing a lion laughing in all those Nat Geo and Animal Planet shows on TV. But I digress. All was well until the state Forest Department, concerned that the unnatural sounds made by the group might disturb the whatever few birds and animals that are left inside the park, ordered them to laugh elsewhere.
The club approached the AP High Court and got a stay  issued on the Forest Department's order, following which OPEN wanted to do a small story. After almost a week of unanswered phone calls and pointless trips to the park, I got to photograph the group during one of their sessions. Interestingly the park's entry ticket says 'laughing and making noises inside the National Park individually or in groups is prohibited.'
Read the story by Anil Lulla here.