In August last year, I was commissioned by a national magazine to accompany their reporter on a trip to the Andhra-Orissa border, or AOB as it is popularly called. The story was to be on the Janatana Sarkars (people's governments) that the Maoists have been trying to set up in the region, hoping to strengthen their hold over the tribals and establish a liberated zone. I was told not to expect many photo opportunities as the story was a hazy idea and the reporter wasn't sure how it would shape up. I went nevertheless, not wanting to miss out on an opportunity to visit a region I have heard so much about but never been to.
We made two trips to different parts of Orissa's Malkangiri district within a week's time. The first trip was via Vizianagaram and Saluru to Gumma block in Orissa. The long distance and the urgency to get back to the plains before it was too dark meant I did not even get a chance to get off the car and had to shoot everything from the window.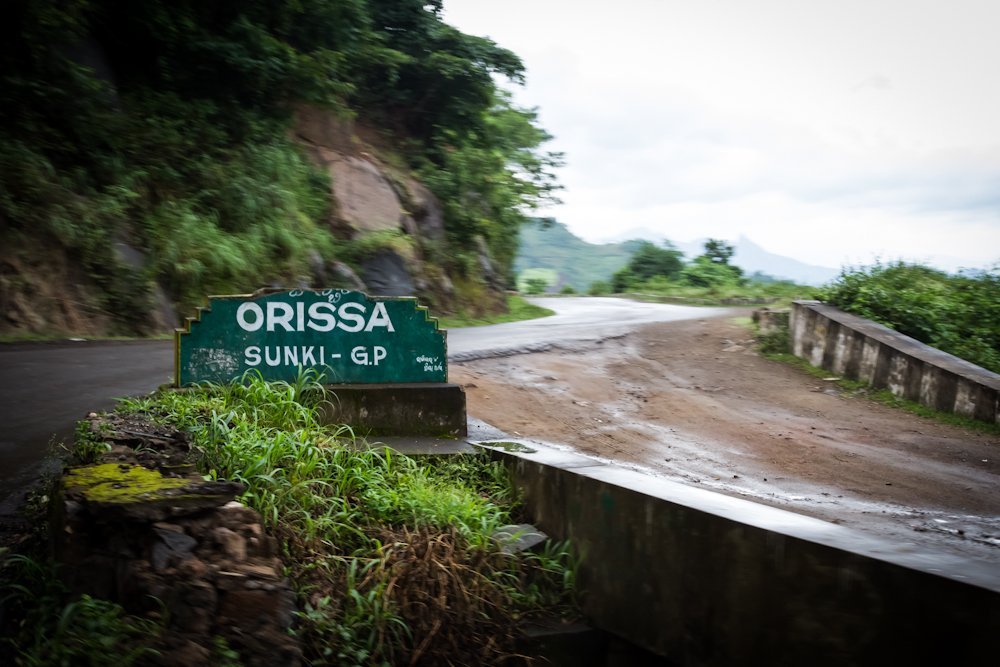 Where Andhra Pradesh ends and Orissa begins, between Saluru and Sunki.