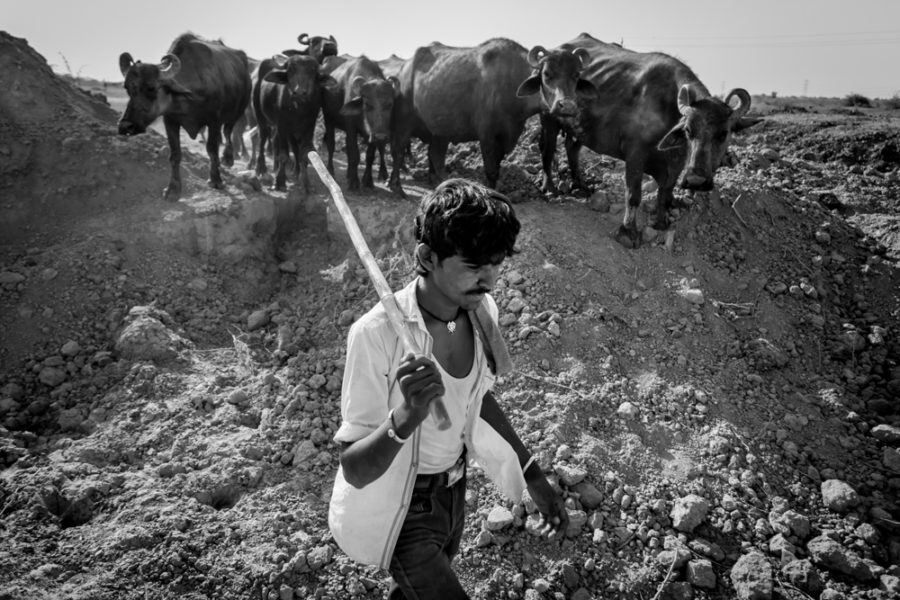 Samatbhai Jivabhai Bharawad (18) of the Maldhari community grazes his buffaloes at a proposed site for a Maruti Suzuki automobile plant near Hansalpur, about 110km from Ahmedabad in Gujarat. The Maldharis, who are nomadic herdmen, along with farmers from the region, have been opposing the plant on grounds that it is coming up on fertile farm and pastoral lands.
Why Gujarat farmers are opposing Maruti plant.
Hansalpur, the Singur in making in Modi's Gujarat.
Shot on assignment for Capital magazine, Germany in March 2014.