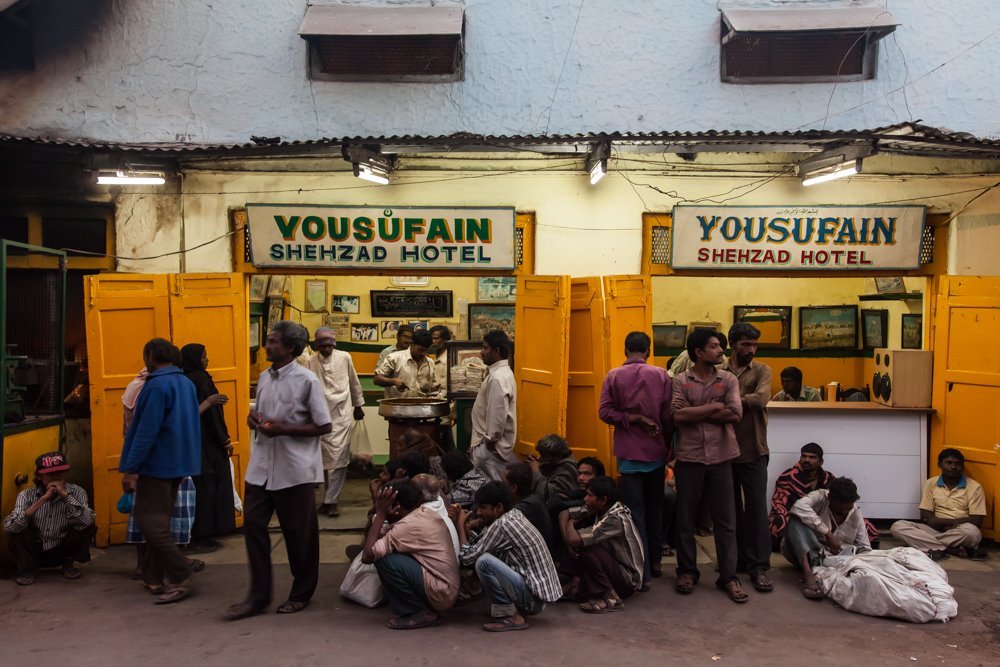 Looking for a quick cup of chai after a walk around the Yousufain Dargah in Hyderabad's Nampally locality, I spotted a brightly painted cafe occupying a part of an old building adjacent to the dargah. As I walked in, wondering if they also served Irani chai at what looked more like a small restaurant, I almost missed the group of men sitting on their haunches by the door. The sight was intriguing, for many of the men seemed to be dressed reasonably well to be beggars and their backs against the road confirmed they were not daily labourers either.
I asked one of the waiters at the cafe about them and he said they're all waiting for coupons. I turned to the kid filling in for his father at the cash counter to elaborate.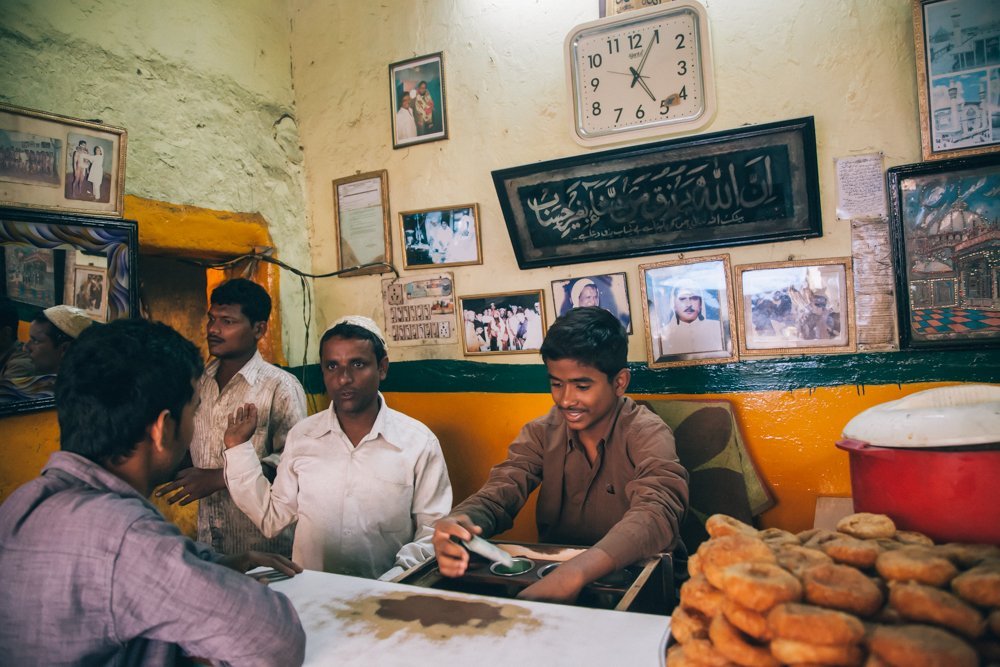 The cafe (also a few others near by) offers food coupons to devotees looking to pay obeisance at the dargah. Sold in denominations of Rs.16, 20 and 30, a devotee can buy as many coupons as he likes and distribute them among the poor and hungry milling around the dargah. The coupons, which never expire, can be exchanged for a hot and fresh meal any time of the day between 7AM and 10PM. The menu varies on the value of the coupon but 'customers' can choose between Roti, Naan, Salan and Dal Rice and enjoy it seated on any of the tables inside, along with other regular customers.
Devotees can also choose to buy meals at the cafe itself, for which there is always a sizeable crowd waiting outside. "They can choose to feed all of them, just a few of them or even more, in which case we offer free meals to anyone walking later without a coupon," explained Mohammed Khalid, the owner of the cafe whom I met later. The Yousufain Shehzad Hotel was established by his father, who also happened to be an avid bodybuilder and Haji, seventy years ago. The walls of the cafe are filled with photos of Mecca, his father from his bodybuilding days, a framed receipt of a donation to the Mecca Masjid in Hyderabad in 1978 and an enlarged news report about the hotel that appeared in The Hindu in 2012.
A devotee just bought meals for twenty-five people and a waiter went outside holding a stick in his hand and let the people waiting outside in, counting them with the stick. The waiters quickly asked the people for their meal preferences and brought them the food they wanted, with all the respect they would extend to a regular customer.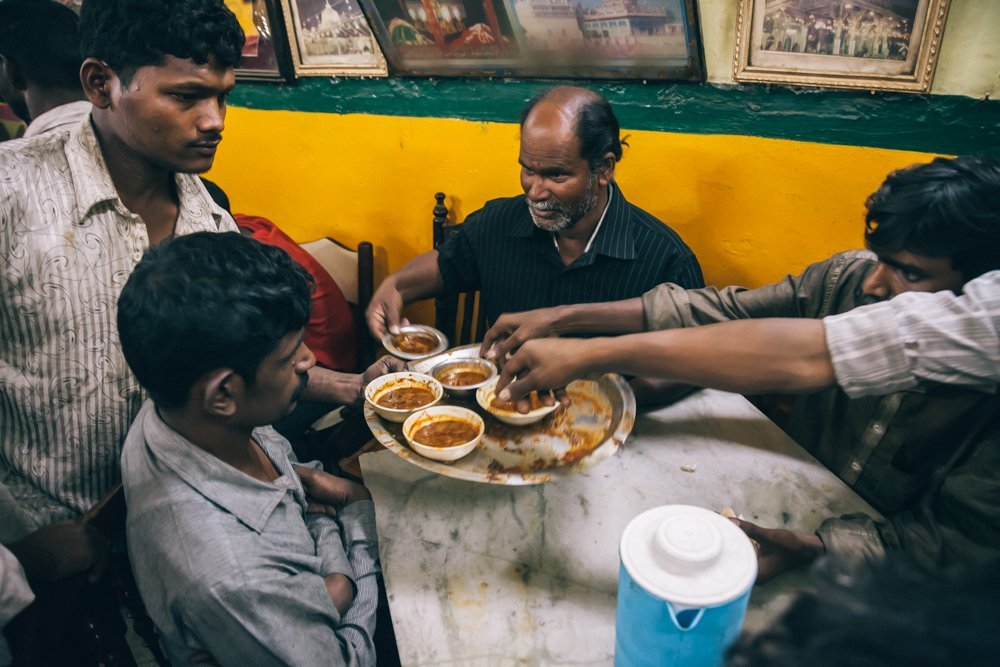 The group finished their meals in ten minutes, the waiters cleaned the place up and the next set of people walked in less than five minutes. A kid had asked Khalid for a badusha, a sweet placed in a huge tray on the cash counter, and he immediately gave him a piece. I offered to pay for it but he refused. "it is our duty to give them whatever they want, saab!"